Jollywood films Production provides all the services pertaining to
cinema—Pre-production, Production and Post-Production—under one roof.
What we write
We write scripts for Web series, Feature films, Short films, Digital ads, TV commercials, Corporate ads, Education & Training videos, Animation films, Brand promotion and many more(Except Indian reality shows and news reports).
Concept & scripting
We have special expertise in Screenwriting. This includes Idea conceptualization, Story, Screenplay and Dialogue. Our writers have intense brainstorming sessions for the required concept and aim to bring out the best. We write stories specifically keeping in mind the client's requirements & budget
Consulting
If you have a story you want to give shape to, you should look no further than Jollywood film. Our team of talented writers will assist you in all stages starting from logline untill fade out. We assist you in identifying true potential of your ideas, how to write empathic characters, Character arc, story structure, etc. Our team will analyze your script and share their constructive criticism to improve it multifold.
Our usp
At Jollywood film, we create original & heart-warming stories. We have a bank of unique ideas for web series, feature films and short films of all genres which are craving to be heard. Jollywood film's co-founder is a distinguished screenwriter that makes us specialized and expert in handling the writing department.
# "If it can be written, or thought, it can be filmed."― Stanley Kubrick
Production
We have a team of experienced crew and a talented group of actors. Our crew is passionate in finding possible in impossible. We are also laced with modern equipment that will aid you in the process of film making.
Post-Production
The editors embrace the integrity of script, and the final outputs that come out are always made top notch. The color grading and sound department will leave you in awe with its works.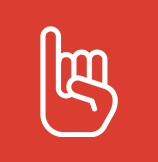 Our Promise
We create the best possible craft of cinema for not only fun and entertainment but also attempt, through filmmaking, to delve deeper into psychological perspective making you introspect your thoughts, your behavior and your soul.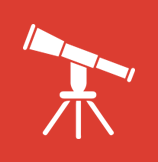 Our Vision
We like to do the regular things in the most irregular way. We strive to bring the most creative ideas on the table.
Watch our work porlfolio
OUR GALLERY